Bootcamp Diary: Week 12 - Project Phase
Posted 2. November 2020.
5 min read.
Monday
So I think this is going to be an interesting week! We're all going to be learning how to work together as a team on our final project. First of all, we found out who was in our groups. Due to odd numbers, there were some groups with 5 people and some with 4. I'm in a group of 4 people all together.
The task we've been given is a 2-day mini sprint, which should help us to learn more about agile work practices and how to utilise them in workflow. We had to plan out how we would build a basic chat app using socket.io. We used a Trello board to plan and organise everything. In fact, I have now discovered a new love for Trello and want to use it to plan every aspect of my life haha! So yea, we didn't really do any coding today; but it was a good day of learning how to communicate and plan.
Tuesday
Day two of our mini sprint project! We knew that we wouldn't get this project completed, but we did manage to get some coding done. There was a lecture today about how to manage a Github repository with more than 2 people contributing. Learning about how to avoid merge conflicts was extremely useful!
This afternoon I watched a hiring partner presentation over Zoom, which prompted me to finally sort my CV out and speak to the careers team!
Finally, as a group, we came up with some ideas for our final project and added them to our Trello board. My idea is a virtual pub quiz app; I like the idea of something fun to play with friends when the pandemic stops us from doing that in person. Some other ideas though were food/drink rating apps and one where you can connect with somebody who likes the same TV shows as you. I think we're going to mull these over tonight and then hopefully jointly decide on one tomorrow.
Wednesday
This morning we discussed all of our options and decided to go with making a virtual pub quiz app! I'm really happy that the others appreciated my idea.
Later on in the morning, the whole cohort met on Zoom and each group discussed their app idea. There were some really interesting ones and I honestly can't wait to see them all done.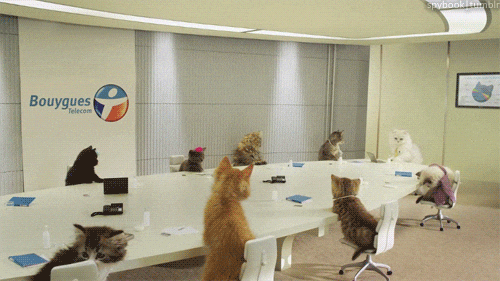 This afternoon, we began to think about how the app would function and what sort of technologies we would need to build it. It needs to be a fullstack app, so there must be a frontend and backend aspect to it. We all agreed that we were willing to learn a new technology if it would be useful to us, so we were going to research the different technologies that we could use to build it. The focus of my research was to find a solution to make managing the backend data as painless as possible; something to help us work smarter, not harder. That's when I discovered Firebase, which seems to be incredibly popular in app development. It looks fairly easy to use and the database (Firestore) looks perfect for what we need. I'm going to watch some Youtube videos on it tonight and learn some more.
Tonight I played some online games again with some people from bootcamp. It was very funny as usual!
Thursday
Today we discussed the different tech we'd been looking at and tried to narrow down what would be the most useful to us. Everyone seems to agree that Firebase is the way to go in terms of handling our database and real time updates in the app. We've also decided to build the fronted with React, since the app is quite dynamic and we want to give the user a smooth experience.
There were a few different things that we needed to explore now. Mostly we needed to know that Firebase would function correctly with our app for what we needed it to do. This stage of testing things out is called 'spiking' and we all had different things that we decided to spike. I set myself a mini sprint for the afternoon, to create a super basic app with React and Firebase, just to see how it interacts with each other. The other members of the team were doing similar things, exploring different aspects. I'm actually really excited about learning this new tech and I think I have a new love for Firebase.
Friday
It's Friday! Last day of planning our app; next week we start coding! By this point, I think we are already on our third Trello board and we're getting much more efficient with our planning. We've been learning how to have effective stand-ups this week too, which are short and snappy meetings that keep everyone organised and up to date. Each day, a different person from the group will lead the meeting to make sure it stays on track.
By the end of the day, we were all confident in the tech we plan to use, so now we're getting specific about the functionality of the app. We wrote some user stories and are now splitting those out into specific tasks, so it's really clear what work is involved.
Finally, it was 4:30pm and the whole cohort came together to play a big game of pictionary over Zoom. That was really fun and a good ending to the week! Now for a weekend of Halloween fun (in isolation of course) and I also intend to take a break from coding.
See you next week, when we begin some real development! Oh and happy Halloween! Here's my pumpkitten: